A Conversation with Alec Baldwin
Award-winning actor of films, theater, and television (most recently, an Emmy for 30 Rock), political activist, and author/blogger Alec Baldwin has not only entertained audiences throughout his career, but also made them think. Before becoming an actor, he considered law school, which may account for his convincing portrayal of lawyers in such films as Ghosts of Mississippi, The Confession, and Nuremberg: Infamy on Trial. Whether as a political pundit or a frequent blogger on The Huffington Post, Baldwin always has interesting things to say.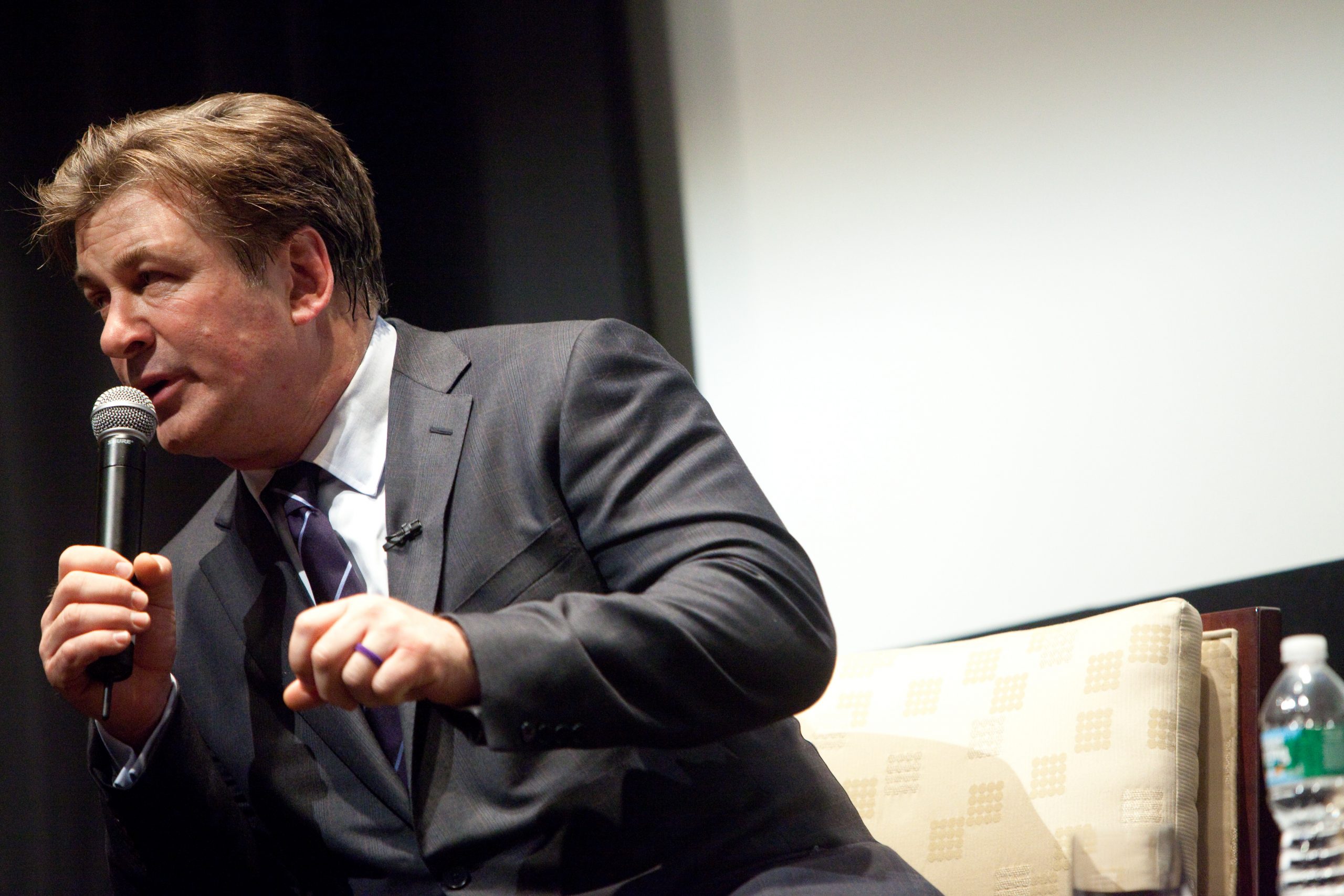 GUEST
Alec Baldwin
Actor
Alec Baldwin is a graduate of New York University (Tisch, BFA, 1994). Baldwin has appeared in over forty films, including Beetlejuice, Working Girl, Miami Blues, The Hunt for Red October, Glengarry Glen Ross, Malice, The Juror, The Edge, Ghosts of Mississippi, State and Main, The Cat in the Hat, The Cooler (National Board of Review Award for Best Supporting Actor, Oscar nomination), The Aviator, and The Departed, among many others.
On television, Baldwin currently stars with Tina Fey on NBC's 30 Rock, winner of the 2007, 2008 and 2009 Emmy for Outstanding Comedy Series. Baldwin has received three SAG awards, two Golden Globes, the Television Critics Award, and the 2008 and 2009 Emmy awards as Best Actor in a Comedy Series for his performance on the show.
His company, El Dorado Pictures, has produced several projects including Nuremberg: Infamy on Trial for TNT television (Emmy nomination), The Confession for Showtime (WGA award for best adapted screenplay), and the film production of David Mamet's State and Main.
Alec Baldwin is also a dedicated supporter of numerous causes related to public policy and the arts. He serves on the boards of People For The American Way, The Hamptons International Film Festival and the East Hampton Day Care Center. He is an active supporter of The Radiation and Public Health Project, Guild Hall of East Hampton, The Public Theatre/New York Shakespeare Festival, The Roundabout Theatre, People for the Ethical treatment of Animals, and The Waterkeeper Alliance, among many others.